70
years combined experience
About iFinance Florida
Why Should You Choose Us?
iFinance Florida offers a customized approach to home financing that truly stands out. As a premier mortgage provider in Florida, we excel in our comprehensive knowledge of the regional real estate landscape, offering everything from residential to commercial lending options. Our personalized strategies guarantee that every client is matched with a financial package that aligns with their individual requirements. We conduct our business with complete transparency, diligently researching to secure the best possible rates and conditions for you. Thanks to our unwavering focus on customer satisfaction, as well as our drive for streamlined and efficient operations, iFinance Florida goes beyond being just another mortgage firm— we're your committed ally in making your home ownership aspirations a reality.
Local Expertise
Transparency
Exceptional Customer Services
Customized Solutions
Variety of loan services
Efficiency & Simplicity
Best Mortgage Since 2017

Alex Gandarilla

CEO At iFinance FL
Buying a Home
We Are Here To Help.
Competitive Rates

helping homebuyers secure a mortgage with favorable terms.

Personalized Guidance

With the home buying process, ensuring that individuals understand their financial options and make informed decisions.

Variety of Loan Options

including fixed-rate mortgages, adjustable-rate mortgages, FHA loans, and VA loans, catering to diverse financial situations and preferences.

Streamlined Application

Making it easier and more convenient for applicants to provide necessary documentation and complete the required paperwork.

Local Expertise

specializes in the Florida housing market, bringing valuable local expertise that can help buyers navigate the unique challenges and opportunities in the region.

Fast Pre-Approval

We give potential homebuyers a clear understanding of their budget and enabling them to act swiftly in competitive real estate markets.
Get Mortgage Quote
Receive a personalized mortgage quote tailored to your financial situation and home-buying needs.
Get A Quote
WHAT WE OFFER
Our Core Services
At iFinance Florida, we provide a comprehensive suite of mortgage services, tailored to empower both domestic and international buyers in their journey towards homeownership or investment in the Sunshine State.
FHA LOAN
An FHA loan offered by iFinance Florida is a fantastic avenue for first-time homebuyers aiming to achieve the American dream of homeownership. Backed by the Federal Housing Administration, these loans are specifically designed to accommodate buyers who may not have a large down payment or perfect credit score. With iFinance Florida, you can secure an FHA loan with as little as 3.5% down. We're not just a mortgage brokerage; we're your partners in navigating the financial landscape of home buying. Our seasoned experts in our Coral Gables, FL headquarters are committed to making your dream a reality through personalized guidance and flexible options. Choose iFinance Florida for an FHA loan tailored to your needs.
FHA loans require a low 3.5% down payment.
Lenient credit scores are often accepted.
Mandatory mortgage insurance is required.
Fixed and adjustable rates are available.
CONVENTIONAL LOAN
At iFinance Florida, we are deeply committed to fulfilling the American dream of homeownership, as we understand it's a cornerstone for building long-term family wealth. Our conventional loan options are meticulously tailored to empower our clients in achieving this dream with ease and financial confidence. Unlike government-backed loans, our conventional mortgages offer more flexibility in terms of loan amounts and down payment requirements. With competitive interest rates and diverse term lengths, you can choose a mortgage plan that aligns seamlessly with your financial goals. Our Coral Gables-based team of expert brokers is always available to guide you through every step of the process, ensuring that you make informed decisions that set you on the path to owning your dream home. Choose iFinance Florida for a trusted partnership in your home-buying journey.
Conventional loans require as little as 3% down and offer competitive interest rates.
No mortgage insurance needed with a 20% down payment.
Flexible term options from 10 to 30 years.
Widely accepted by sellers for a quicker home-buying process.
VA LOANS
At iFinance Florida, we are proud supporters of our military veterans and are pleased to offer VA loans as a part of our extensive mortgage options. A VA loan is a mortgage specifically designed for veterans, active-duty service members, and eligible surviving spouses. Guaranteed by the U.S. Department of Veterans Affairs, this loan provides several advantages, such as zero down payment, competitive interest rates, and no private mortgage insurance (PMI) requirements. Our expert team in Coral Gables, FL is committed to guiding you through the entire loan process, ensuring a seamless experience from application to closing. Choose iFinance Florida to secure your VA loan and make the dream of homeownership a reality.
Zero down payment and no PMI make VA loans accessible for eligible military members.
Competitive interest rates and lenient credit requirements offer financial advantages.
VA Funding Fee can be rolled into the loan amount, reducing upfront costs.
Borrower protections include capped closing costs and easy refinancing options.
JUMBO
A jumbo loan from iFinance Florida offers an unparalleled solution for borrowers seeking higher loan amounts that exceed the conventional loan limits. Designed with flexibility and customization in mind, our jumbo loans cater to the unique needs of clients purchasing luxury homes or refinancing sizable mortgages in Florida's diverse real estate market. With competitive rates and personalized service, iFinance Florida provides a streamlined application process managed by our expert team based in Coral Gables, FL. Benefit from tailored options, low down payments, and a choice of fixed or adjustable rates to fit your financial profile. Make your dreams of owning a high-value property come true with iFinance Florida's jumbo loan offerings.
Jumbo loans finance high-value properties beyond conforming loan limits.
Ideal for luxury homes, they require strong credit and larger down payments.
Offers higher borrowing limits than conventional loans.
Often have higher interest rates and stricter guidelines.
SUPER JUMBO
A Super Jumbo Loan from iFinance Florida is specifically designed for high-net-worth individuals looking to finance luxury homes or investment properties in Miami and the broader Florida area. With loan amounts exceeding $2 million, our Super Jumbo Loan offers flexible terms and competitive interest rates. Our tailored solutions can meet the unique financial needs of our clients, offering both fixed and adjustable-rate options. With a streamlined application process and personalized service from our Coral Gables headquarters, iFinance Florida ensures a hassle-free lending experience. Whether you're purchasing a waterfront estate or refinancing an existing property, our Super Jumbo Loans provide financial leverage with the utmost convenience.
Super Jumbo Loans finance high-value properties beyond conventional limits.
Competitive rates and flexible terms available.
Streamlined approval for unique financial profiles.
Personalized consultations to guide you through the process.
STAND ALONE 2nd MORTGAGE
At iFinance Florida, we offer a specialized financial solution known as a Standalone 2nd Mortgage. This product is designed for homeowners who wish to tap into the equity of their homes without refinancing their primary mortgage. Unlike a home equity line of credit, our Standalone 2nd Mortgage provides a lump sum at closing with a fixed interest rate, offering a predictable payment schedule. Ideal for debt consolidation, home improvements, or significant life events, this product provides flexibility without disrupting your first mortgage. With our headquarters in Coral Gables, FL, our expert team is committed to guiding Miami-based clients through the process, ensuring a seamless and personalized experience.
A stand-alone second mortgage offers fixed rates and separate terms from your first mortgage.
Ideal for debt consolidation or large expenses like home improvement.
Provides predictable monthly payments.
Adds an additional lien on your property, requiring careful consideration.
FOREIGN NAIONAL
iFinance Florida is proud to offer Foreign National Loans, specifically designed to help non-U.S. citizens invest in the American real estate market. We understand the unique financial requirements and challenges that foreign nationals may face when purchasing property in the United States. Our program offers competitive interest rates and flexible terms, making it easier for you to own a piece of the American dream. Our headquarters in Coral Gables, FL, has a team of experts well-versed in international financial regulations and mortgage options. We are committed to providing an efficient and straightforward loan process, ensuring that you feel welcomed and supported at every step. Whether you're looking to invest in residential or commercial property, iFinance Florida is your trusted partner for making your U.S. property ownership goals a reality.
Foreign national loans aid non-U.S. citizens in buying U.S. properties.
Expect higher down payments, often 25-35%.
Interest rates may be higher than conventional loans.
Requires income proof, assets, and valid U.S. visa.
HARD MONEY
iFinance Florida offers specialized hard money loans tailored to meet the unique needs of real estate investors and developers in the Sunshine State. With a streamlined approval process that emphasizes the value and potential of the property, rather than the borrower's credit history, iFinance Florida provides quick and flexible funding solutions. Ideal for short-term projects like fix-and-flips or property development, our hard money loans come with competitive rates and transparent terms. Based in Coral Gables, we pride ourselves on delivering reliable financing solutions that enable our clients to seize lucrative real estate opportunities promptly.
Quick financing with asset-based approval for real estate.
Less emphasis on credit score, more on property value.
Higher interest rates ranging from 10-15%.
Short-term loan terms, ideal for fix-and-flips.
FIX N FLIP
At iFinance Florida, we specialize in offering tailored Fix N Flip loans designed to meet the unique needs of property investors. With headquarters in Coral Gables, FL, we understand the local market dynamics and provide competitive rates with flexible terms. Our Fix N Flip loans are short-term financing options aimed at investors looking to purchase distressed properties, renovate them, and sell for a profit within a short time frame. We offer quick approval processes, and loans can go up to 85% of the property's After Repair Value (ARV). Our transparent fee structure and personalized service make us the go-to lender for your next property flip in Florida.
Fix n Flip loans provide short-term financing for buying and renovating properties.
Higher interest rates but quick approval and flexible terms.
Loan amounts based on the property's After Repair Value (ARV).
Short loan terms, typically 6 to 18 months, for quick payoffs after resale.
DOWN PAYMENT ASSISTANCE
iFinance Florida offers a Down Payment Assistance Loan program designed to make homeownership more accessible for first-time buyers and those with limited financial resources. Our program provides qualified applicants with a secondary loan to cover the initial down payment and closing costs, easing the upfront financial burden typically associated with purchasing a home. Structured with favorable terms and low-interest rates, this loan can be seamlessly integrated with your primary mortgage, creating a comprehensive financing solution. As a community-focused mortgage brokerage, we strive to empower our clients to achieve the dream of homeownership, and this Down Payment Assistance Loan serves as a pivotal stepping stone on that journey.
Down payment assistance loans help homebuyers cover initial costs.
Often feature low-interest rates or deferred payments.
Provided by government agencies, non-profits, or lenders.
Bridge the gap between renting and owning a home.
BANK STATEMENT
iFinance Florida offers a unique lending solution with its Bank Statement Loan program, designed for self-employed individuals and small business owners. Traditional mortgage options often don't consider the varying income streams of entrepreneurs, but this program does. Instead of focusing solely on W-2s and tax returns, iFinance Florida reviews 12 to 24 months of personal or business bank statements to evaluate cash flow. This allows a more comprehensive view of an applicant's ability to repay the loan, making homeownership more accessible to those with non-traditional income sources. With competitive rates and flexible terms, this program provides a tailored financial solution for a market often overlooked by traditional lenders.
Bank statement loans are ideal for those with non-traditional income, using bank records instead of tax returns to qualify.
Often favored by freelancers and self-employed individuals, these loans consider your cash flow.
Expect higher interest rates and larger down payments compared to conventional loans.
Lenders use deposits and expenditures to tailor a loan to your financial situation.
PROFIT & LOSS
iFinance Florida offers Profit & Loss (P&L) loans that provide a unique financial solution for borrowers who are self-employed or run their own businesses. Unlike traditional loans that require W-2 forms or tax returns, our P&L loan program focuses on your business's profit and loss statements to evaluate your creditworthiness. This makes it easier for entrepreneurs to qualify and get the funding they need to grow or sustain their operations. We understand that the traditional documents may not fully capture your financial potential, and our P&L loan program aims to bridge that gap. Backed by competitive rates, flexible terms, and our expert team in Coral Gables, FL, iFinance Florida is committed to offering mortgage solutions that serve the unique needs of our clientele.
Interest and fee revenue minus expenses like operational costs make up the P&L for loans.
High-interest income is good; high loan loss provisions are a risk sign.
P&L analysis identifies efficiency and areas for improvement in loan operations.
Net profit or loss guides decisions on pricing, risk management, and growth.
DSCR
iFinance Florida offers a Debt Service Coverage Ratio (DSCR) loan, specifically tailored to meet the unique financing needs of property investors. This loan product stands out for its flexibility, allowing investors to qualify based on the property's cash flow rather than personal income. With competitive interest rates and loan-to-value ratios, our DSCR loan is designed to facilitate the acquisition or refinancing of investment properties, such as single-family homes, multi-family units, and commercial real estate. Unlike traditional loans, the focus here is on the income generated by the property itself, calculated using the Debt Service Coverage Ratio. This enables investors with diverse income profiles to secure financing efficiently. Partnering with iFinance Florida for a DSCR loan opens doors to quick closings and a streamlined application process, helping you build or expand your property portfolio with ease.
DSCR loans focus on a borrower's cash flow to ensure loan repayment ability.
Lenders use the Debt Service Coverage Ratio, aiming for a ratio above 1.
These loans offer flexible terms and are ideal for businesses with strong cash flow.
DSCR loans can be good options for those who don't meet traditional lending criteria.
ASSET DEPLETION
An Asset Depletion Loan from iFinance Florida offers an innovative solution for borrowers who possess substantial assets but may not have a consistent income stream. Tailored to meet the unique needs of our clients, this loan type allows borrowers to leverage their liquid assets as a basis for loan qualification. By converting your assets into qualified income, you can secure a mortgage that aligns with your financial situation. Our Coral Gables-based team of experts guides you through each step, ensuring you receive competitive rates and favorable terms. Ideal for retirees, entrepreneurs, or anyone with significant assets, an Asset Depletion Loan simplifies your path to homeownership.
Asset depletion loans leverage liquid assets as income, offering an alternative to traditional loans.
Ideal for those with high net worth but irregular income, making conventional mortgages difficult.
Assumed monthly income is calculated based on assets, providing financial flexibility.
Suitable for primary and investment properties, these loans cater to asset-rich borrowers.
100% Financing
iFinance Florida is proud to offer an exceptional 100% financing loan program designed to make homeownership accessible and affordable for a broader range of individuals. With zero down payment required, borrowers can focus solely on covering closing costs and showcasing sufficient funds for reserves. This distinctive program eliminates the most substantial barrier for many prospective homeowners: the initial capital investment. By providing full loan financing, we are empowering our clients to step into their dream homes sooner and with less financial strain. Our team in Coral Gables, FL, is committed to guiding you through this streamlined process, ensuring that you understand every detail. With iFinance Florida, your journey to homeownership is simpler and more attainable than ever.
Zero down payment with 100% Financing loans.
Full financing, no 20% down required.
Competitive rates and flexible repayment.
Quicker move-in times with no down payment.
RENOVATION
A renovation loan from iFinance Florida is a specialized financial product tailored to help homeowners and real estate investors in transforming properties into modern, functional spaces. Designed to cover both the acquisition cost and the renovation expenses, our renovation loan streamlines the borrowing process. With competitive interest rates and flexible repayment terms, our loan provides a one-stop solution for your property upgrade needs. As a trusted mortgage brokerage headquartered in Coral Gables, FL, we offer personalized consultations to ensure the loan aligns with your financial goals. Whether it's a minor facelift or a major overhaul, iFinance Florida's renovation loan makes your property dreams a reality.
Finance home purchase and improvements in one mortgage.
Access funds for both minor and major renovations.
Increase property value while personalizing your home.
Enjoy competitive rates and flexible repayment terms.
CONSTRUCTION
At iFinance Florida, we offer specialized construction loans tailored to the unique needs of our clients. Unlike traditional mortgage loans, our construction loans provide the flexibility to cover the costs of land acquisition and building construction in a single package. With competitive interest rates and a convenient draw schedule, borrowers can access funds at various milestones of the project, ensuring uninterrupted workflow. Our expert team in Coral Gables, FL, guides you through the application process, offering personalized solutions to align with your construction goals. Whether you are a first-time home builder or a seasoned developer, iFinance Florida is your reliable partner in turning your construction vision into reality.
Construction loans fund the building of new homes or commercial properties.
They usually have shorter terms and may require interest-only payments.
After project completion, these loans can often convert into a traditional mortgage.
Strict adherence to permitting and building codes is essential to secure the loan.
COMMERCIAL
At iFinance Florida, headquartered in the vibrant Coral Gables, we offer an exclusive range of commercial loans tailored to meet your business needs. Our financial solutions are designed for property acquisition, business expansion, or refinancing existing debt. Backed by competitive rates and flexible terms, our expert team works diligently to find the best fit for your company's financial landscape. With a streamlined application process and personalized consultations, we aim to make your commercial lending experience as seamless as possible. Trust iFinance Florida to fuel your business growth with optimal financial solutions.
Get competitive rates to elevate your business with our commercial loans.
Enjoy flexible repayment options tailored to your needs.
Expert guidance ensures a seamless application process.
Experience reliable service backed by years of customer satisfaction.
HELOC
At iFinance Florida, headquartered in Coral Gables, we pride ourselves on offering tailored financial solutions to meet your unique needs. One of our most popular products is our Home Equity Line of Credit (HELOC). A HELOC allows you to tap into your home's equity and use it as a revolving credit line for various expenses—be it a home renovation, education, or even debt consolidation. With competitive interest rates and flexible repayment terms, our HELOC offers financial freedom with the safety of a secured loan. Unlike traditional loans, you only pay interest on the amount you actually use. Plus, you have the flexibility to draw funds whenever you need them, up to your credit limit, without having to reapply. We offer quick approvals and professional guidance to help you make the most of your home's value. Trust iFinance Florida for a HELOC designed with your financial well-being in mind.
A HELOC lets homeowners borrow against their home's equity, similar to a credit card.
Only pay interest on the amount you actually use during the draw period.
After the draw period, repay both principal and interest.
Ideal for projects with uncertain costs, like home renovations.
REVERSE MORTGAGE
iFinance Florida proudly offers reverse mortgages to homeowners 62 years and older in the Miami area and across Florida. A reverse mortgage allows you to tap into your home's equity without the burden of monthly payments. Instead, the loan amount, along with accrued interest, is repaid when you sell the home, move out, or pass away. Our skilled team in Coral Gables will guide you through the process, ensuring you understand all the terms and conditions. We prioritize transparency and aim to provide a financial solution tailored to your retirement needs. Enjoy your golden years with financial flexibility and peace of mind.
A reverse mortgage converts home equity into tax-free income for homeowners 62 and older.
The lender pays the homeowner, not the other way around.
Loan balance is repaid when the homeowner sells, moves, or passes away.
Useful for supplementing senior income but comes with fees and risks.
OUR TEAM
Meet the iFinance Florida Team
TESTIMONIALS
People Are Saying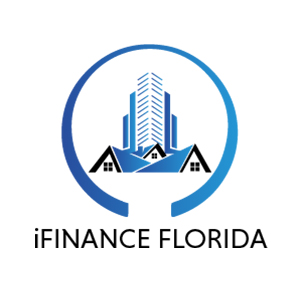 Brandon Ringler
Homeowner
Excellent Communicators
Alex, Luis and team have secured two mortgages for my wife and I. They are highly diligent, and excellent communicators. Buying a home, especially in Florida, can be super challenging; thanks to iFinance FL for helping us navigate through to two successful purchases! Like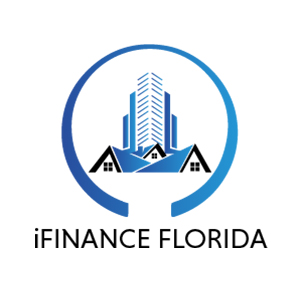 Jessica Oliva
Homeowner
outstanding experience
I had an outstanding experience with iFinance Florida! From start to finish, Alex and his team provided exceptional customer service. They were not only friendly but also incredibly knowledgeable, guiding me through the entire mortgage process with ease. What truly set them apart was their clear and prompt communication. They were always there to address my inquiries and kept me well-informed. I wholeheartedly recommend iFinance Florida to anyone in need of a mortgage solution. I would rate my experience a glowing 5 out of 5 stars. Thank you for making my homeownership journey so smooth and enjoyable!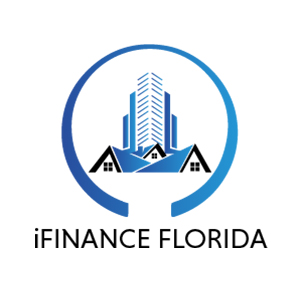 Joshua Paul
Homeowner
super knowledgeable
Alex is amazing! Very professional and super knowledgeable about lending. He was able to help us navigate the process buying our first home, find lending, and lock a great rate! He was always available to talk and answer any questions me or my wife had, 10/10 would recommend!
NEWS & BLOG
Featured News And Insights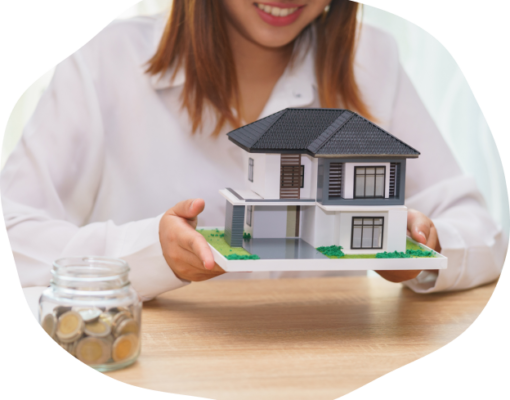 Mortgage
September 1, 2023
No Comments
iFinance Florida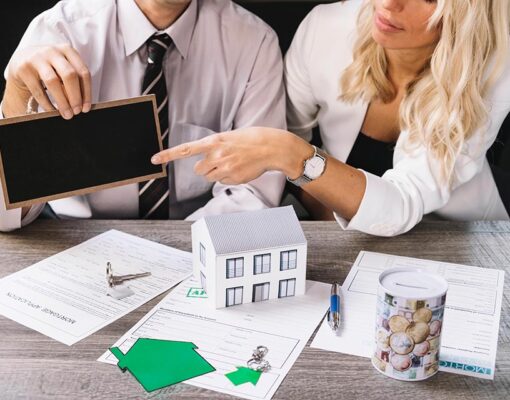 Privacy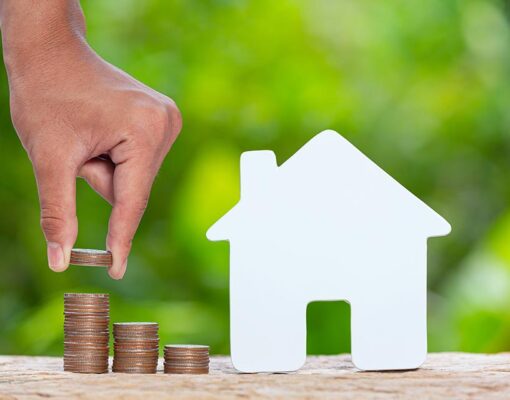 Technology
LET'S CONTACT
Contact With Us
Do You Want to Get Update What's Upcoming?